Earth Science Products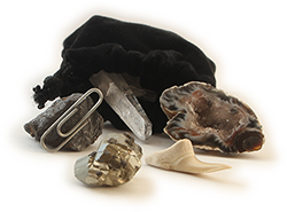 Rock Collector Set - Kid's Favorites
Years of working with Cub Scouts at day camps have shown that these are big favorites. Kids will call these items AWESOME! Includes: Fool's Gold Nugget, Shark Tooth, Quartz Crystal, Geode Half, Natural Rock Magnet (Lodestone). It also comes with a soft draw string bag to keep the items in. Note: Order 2 or more and receive a discounted price.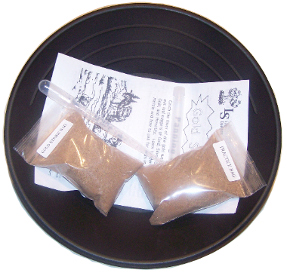 Gold Strike Panning Kit
Catch the fever of the gold rush with this educational and fun gold panning kit! Instructions and Metal Identification Key help you learn about the qualities and uses of these minerals and how to identify them. Kit includes 10 1/2" Riffled Gold Pan, Suction Pipet, Display Vial, Practice Sand Bag containing Fool's Gold nugget and dust, and a Gold Strike Bag containing a Real Nugget of Gold, and a piece of Silver, Copper, and Hematite.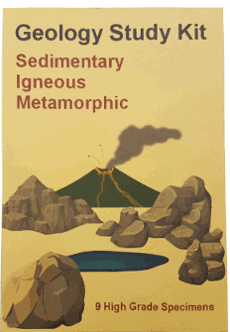 Geology Study Kit
This kit will help you learn about the types of rocks. Learn about Sedimentary, Igneous, and Metamorphic rocks. The kit includes real specimens from each rock type so you can examine them first hand. Rocks included are: Sedimentary Rocks (Sandstone, Conglomerate, Limestone), Igneous Rocks (Basalt, Granite, Pumice), Metamorphic Rocks (Marble, Schist, Quartzite).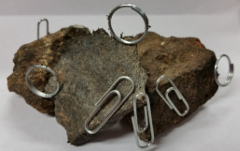 Natural Rock Magnet - Lodestone
Lodestones are naturally magnetic rocks. These specimens are about 2 inch size. They will hold up paperclips and other small metal objects. Lodestones are cool because they are rocks that actually do something.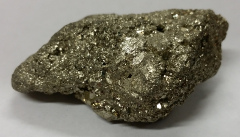 Fools Gold Nugget
Amaze your friends with this impressive rock! A large 1.5 to 2 inch size, sparkling nugget of fool's gold. This rock is actually iron pyrite but it looks somewhat similar to gold.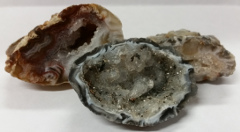 Geode Half - Crystal Cave
Geode Halves from Brazil. Beautiful crystals grow on the inside of an otherwise ugly rock. These stones make wonderful display pieces. Size is 1 to 2 inches.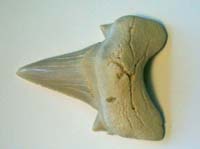 Shark Tooth
Imagine a mouth fool of these beauties! These shark teeth are from Morroco. You get a large complete specimen over 1 inch long. A favorite with kids.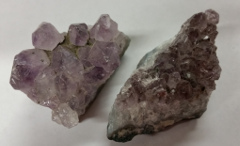 Amethyst Cluster
Amethyst is a purple gemstone variety of quartz. It is popular because of the beautiful purple color. Amethyst forms 6 sided pyramid shaped crystals. These small amethyst clusters (about 1 to 2 inch size) make a beautiful and inexpensive gift.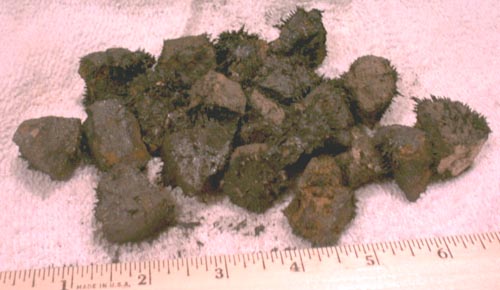 Bag of 20 Lodestones
20 pieces of magnetic Lodestone. The pieces are approximately 1 inch in diameter. Perfect for groups of kids as gifts or hands-on study aids.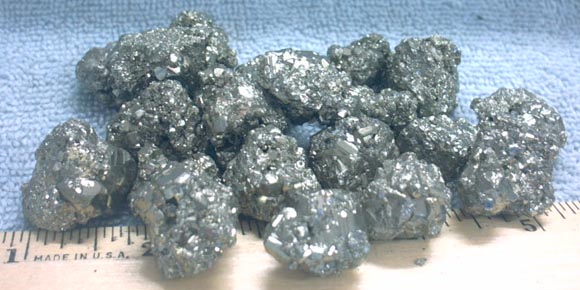 Bag of 20 Fools Gold Nuggets
20 Fool's Gold Nuggets. These are very nice nuggets that sparkle and shine. They measure 3/4 inches in diameter on average. Perfect for groups of kids as gifts or hands-on study aids.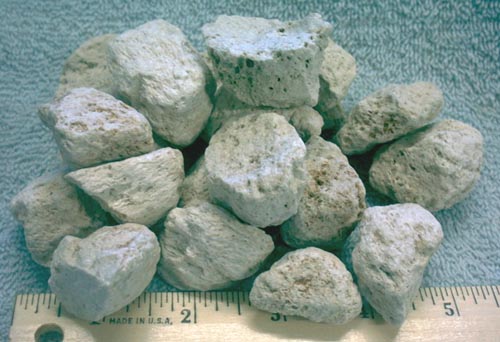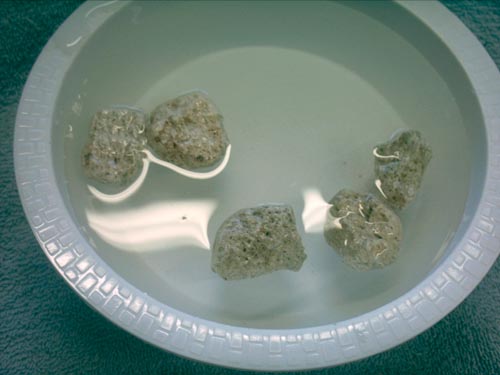 Bag of 20 Floating Pumice Rocks
20 pieces of Volcanic Pumice Stone. The pieces average between 1 and 1 1/2 inches in diameter. Because of the way these stones formed they are full of holes and very light weight. Compare them to pieces of Lodestone or Iron Pyrite and you will notice a big difference in weight. These pumice pieces are guaranteed to float on water. Kids love this amazing rock that floats. It comes from Utah. Perfect for groups of kids as gifts or hands-on study aids. Pieces are not necessarily the exact ones shown here but are of similar quality and size. Order online today.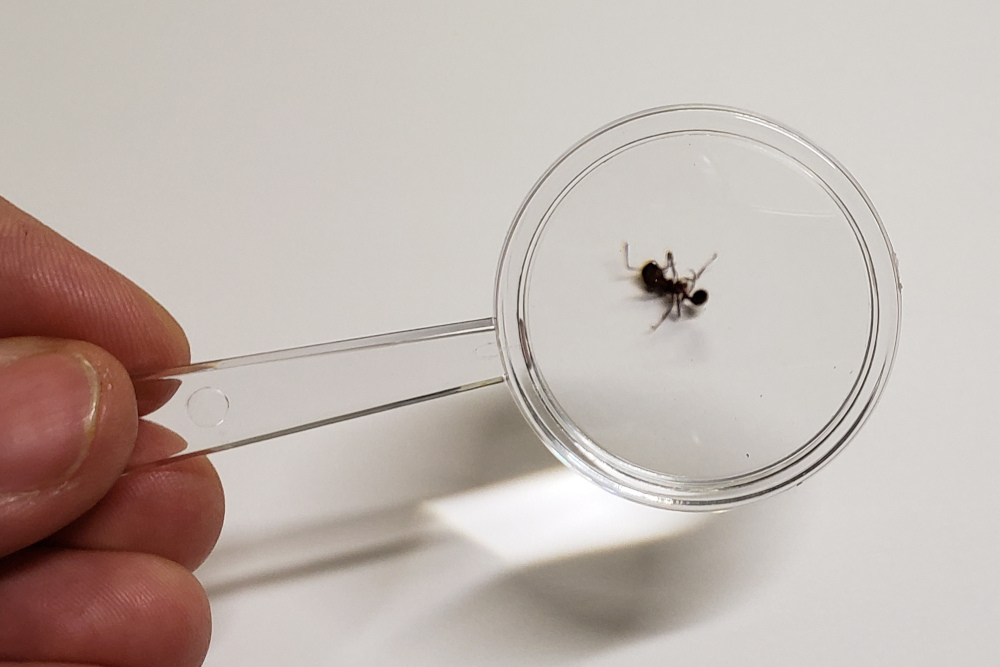 Magnifying Glass
Study your specimens up closer with a magnyfing glass..