Live Harvester Ants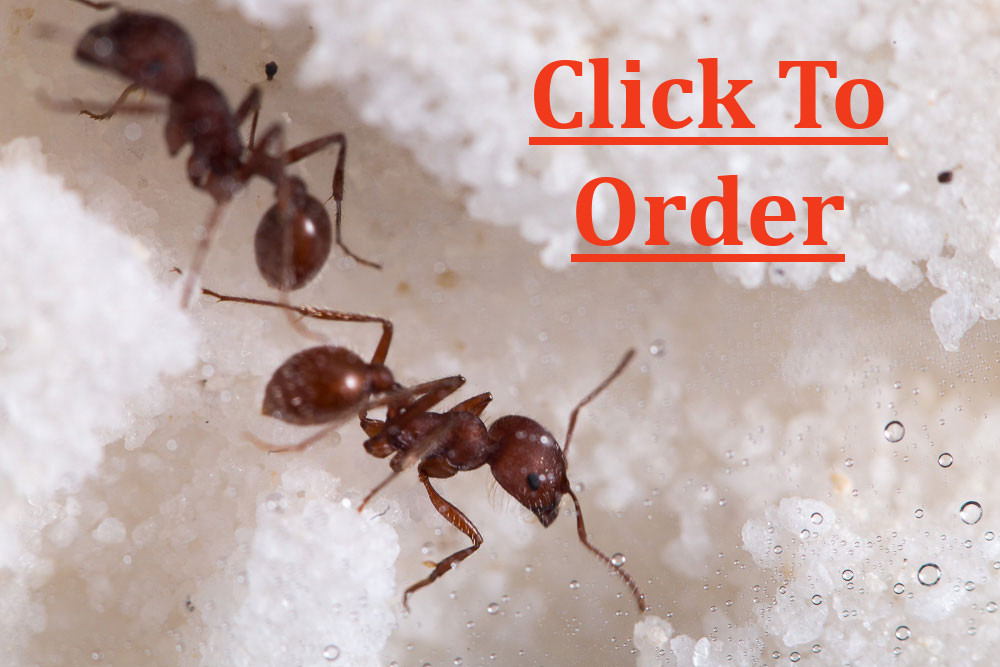 Live Ants for ant farms and habitats. Harvester Ants are amazinging tunnelers. Order you supply today for just $4.99 & Free Shipping in U.S.
Click to Order
Ant Food Packet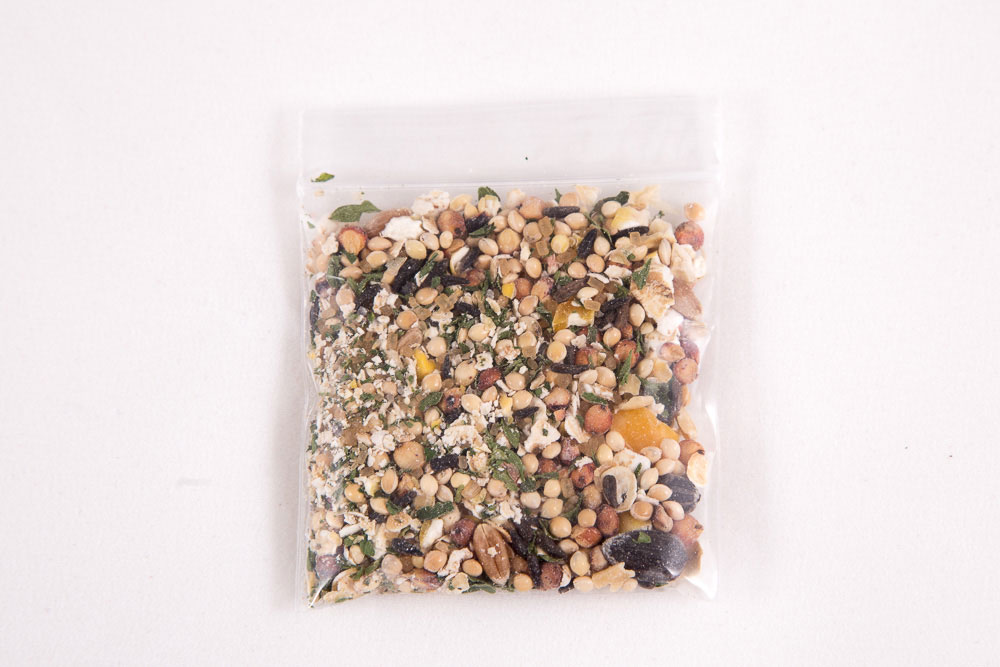 A mixture of dried foods for your ants. Give them a pinch of food about every 3 days. One packet is enough for several supplies of ants.
Ant Colony Rejuvenation Kit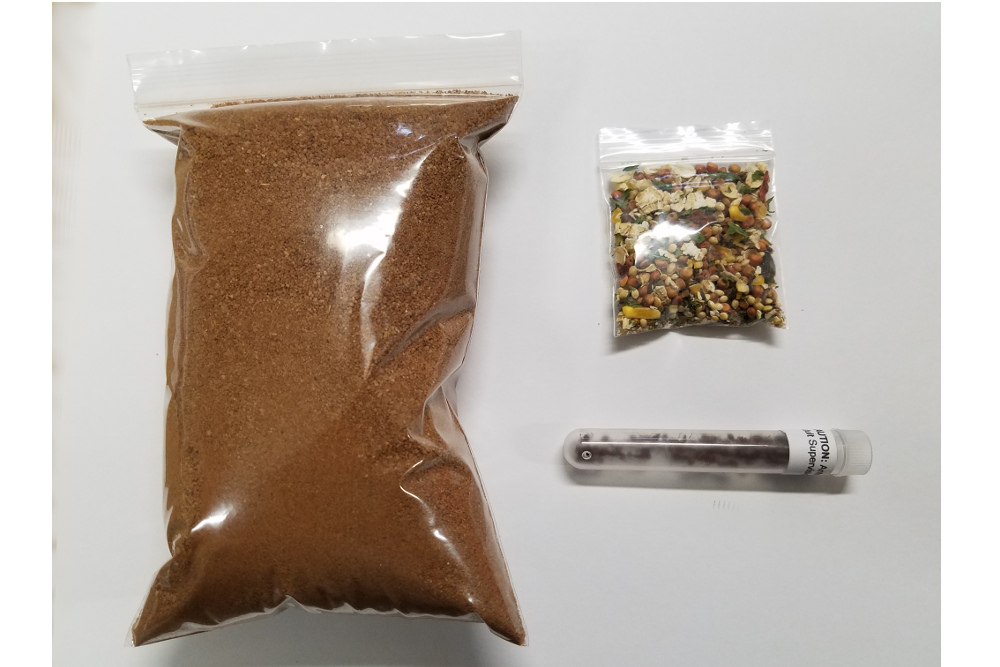 Restock your ant habitat with this refill kit. Includes a Bag of Sand (large enough for most habitats), Ant Food, and a Fresh Supply of Harvester Ants (about 30). Everything you need to get your ant habitat running again.
Ant Gel Refill Kit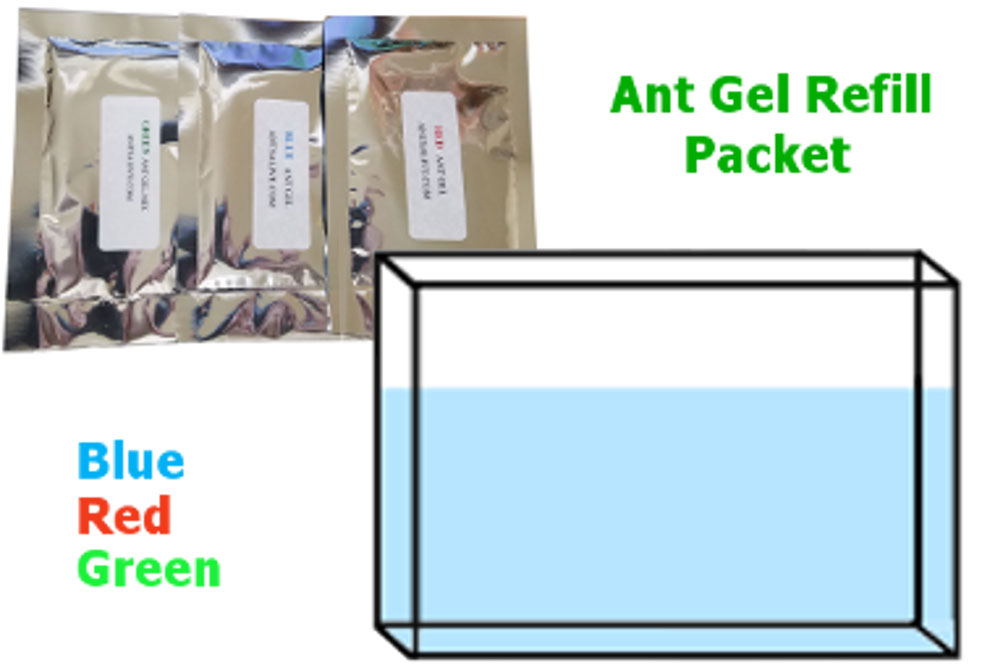 You can reuse gel in your gel habitat by cleaning and melting the gel. As it cools it should set up again. If that doesn't work, or if you just prefer new gel, this gel refill should do the trick. This crystal clear ant gel is specially formulated to nourish your ants as they construct an elaborate path of tunnels. You can refill a previous gel ant habitat or create your own. Choose from 3 Colors -
Blue

,

Red

, and

Green.

Adult Supervision Required. Note:

Green.

is temporarily unavailable.
Magnifying Glass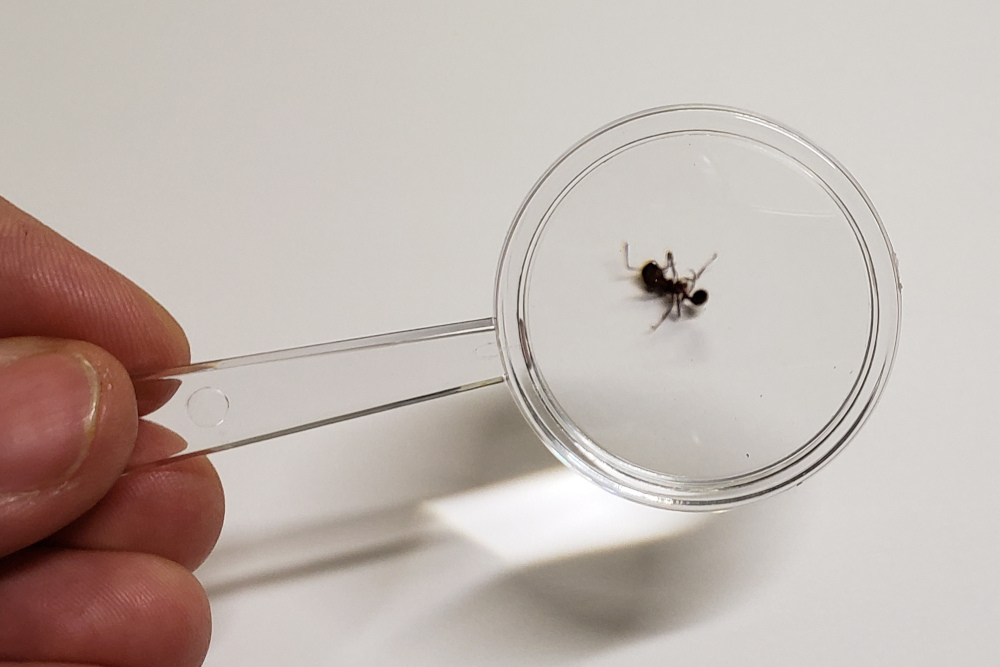 If your Ant Habitat does not come with a Magnifying Glass this one will help you study your ants up closer.
Suction Pipet "Water Dropper"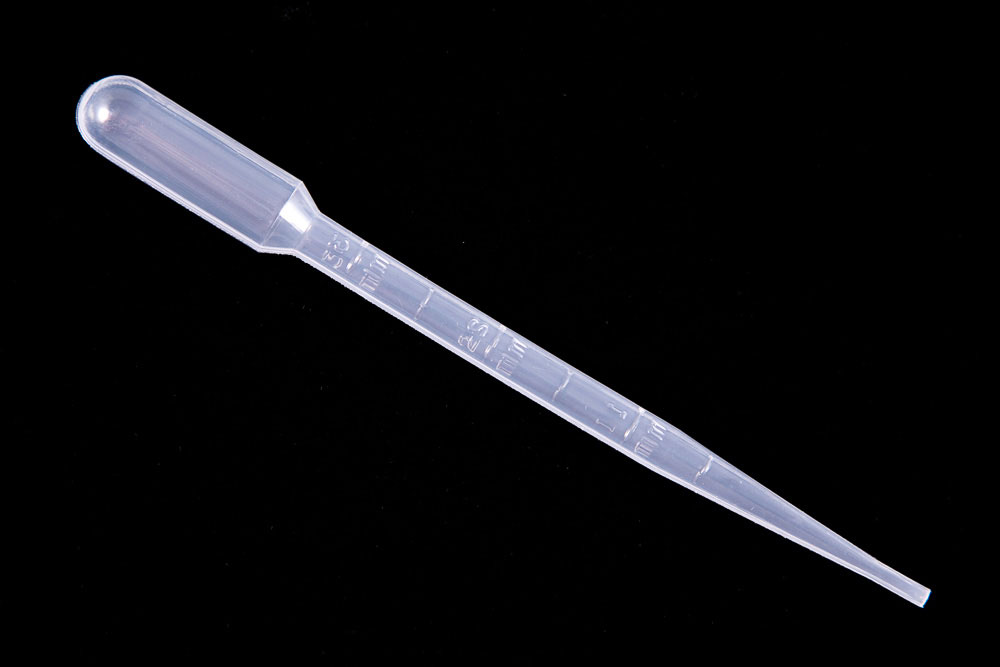 Suction Pipet "Water Dropper" A Pipet is useful for wetting sand and giving water to your ants. Note: Gel Habitats do not require watering. The ants will get water from the gel.
See-Through Bug Jar"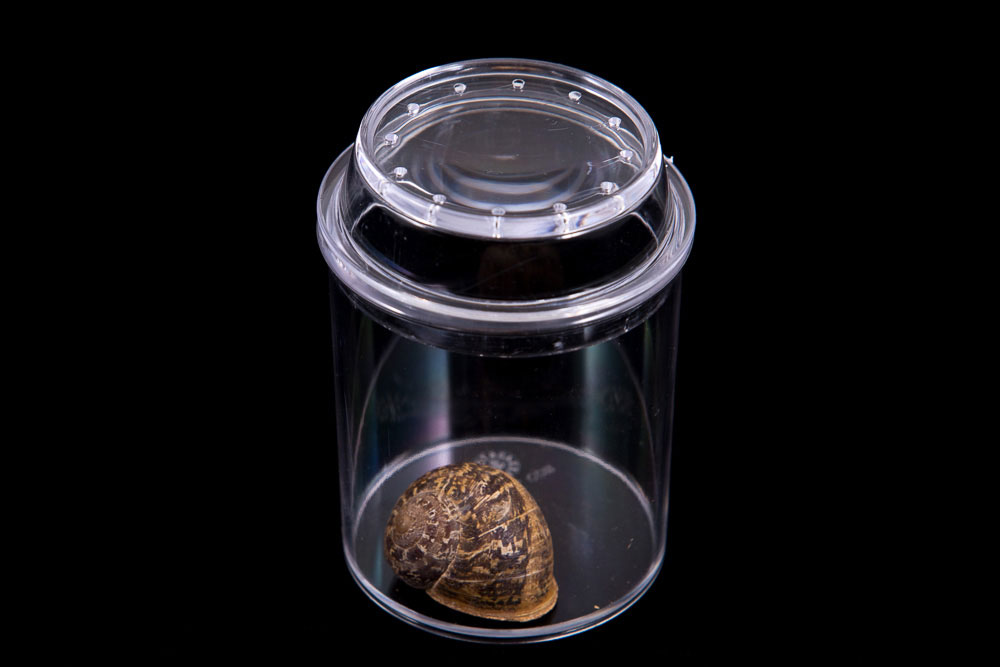 Capture bugs and study them with this handy see-through bug jar. The magnifying lid allows for a closer view of the subject. You can study the bugs safely from underneath and from all sides. The bug jar is about 3 inches tall with air holes in the lid. Great for the young entomologist.
3D Wooden Worker Ant Puzzle"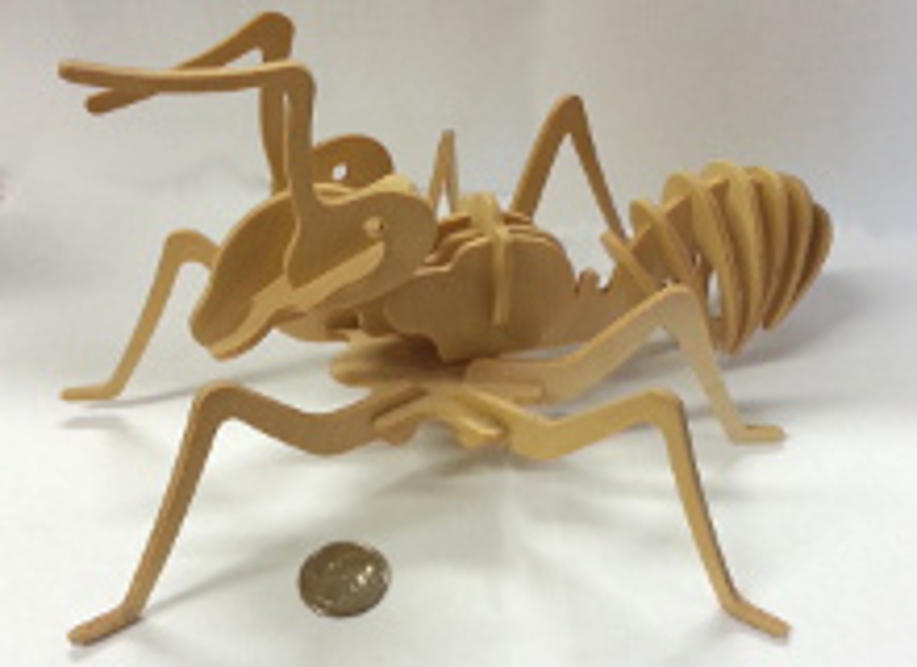 Build a Giant Worker Ant! This puzzle is 21 pieces which you fit together to build your own 10 Inch Worker Ant. Paint it any color you like. Makes a cool display sculpture and a great craft project for the young entomologist. For Ages 5 and up.
Edible Ant Sucker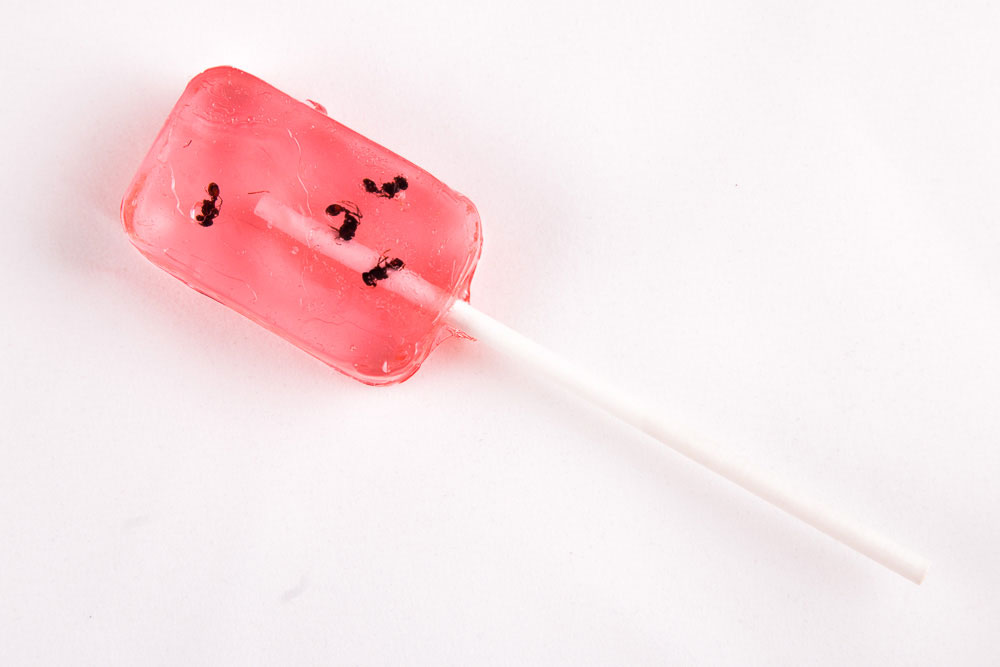 A watermelon flavored sucker with Real Edible Black Ants inside. The treat everyone loves! A great gift for the squeamish and not so squeamish alike.
Geosafari Ant Factory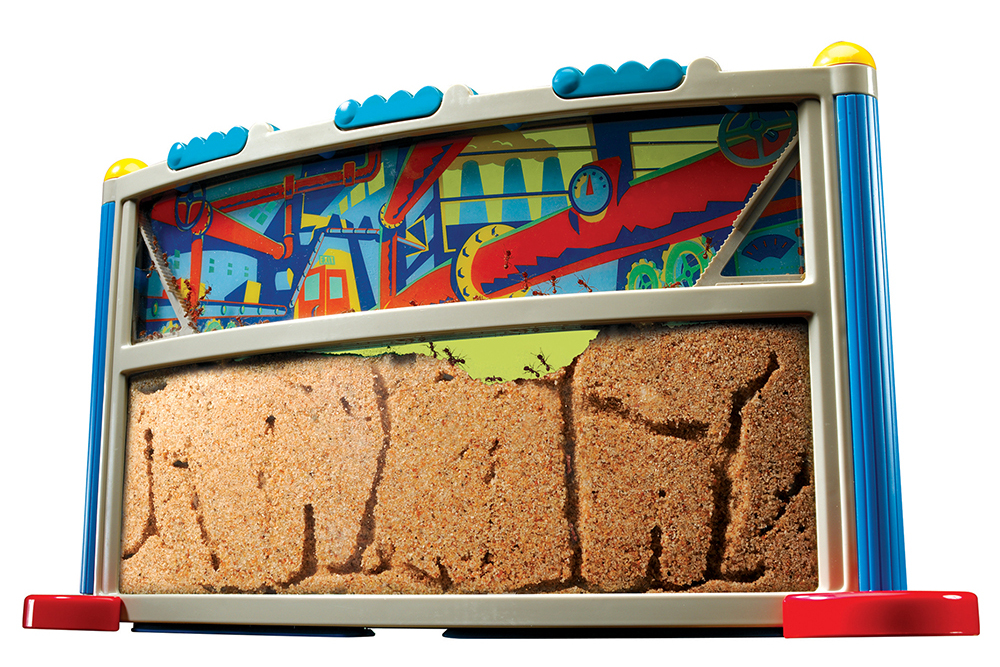 The Ant Factory is a quality habitat for viewing ants at work. Measuring 15" by 9" it gives the ants plenty of room as well as stairs to climb. Escape proof it comes with a 24 page guide book, tunnel starter, water dropper, and ant order form. It can be used over and over again. Just clean it out and add new sand and ants. Requires 2 cups of sand. (Sand and Ants are not included.)
Antopia Rainforest Ant Farm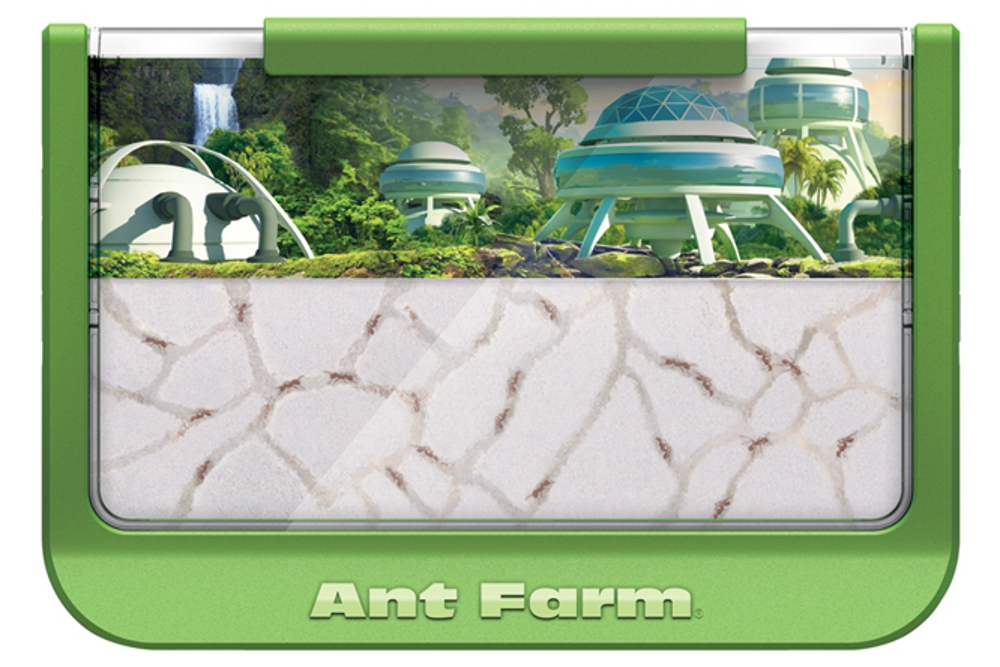 The 60th Ant-iversary Antopia Rainforest Ant Farm is a great way to observe ants as they build tunnels underground. It is Break Resistant and escape proof with a tip-proof stand. It includes 4 ant ports, connector tubing, tunneling sand, Ant Watcher's Manual, Certificate to order ants - Fee Required. *Ants must be ordered separately
Uncle Milton Ant Farm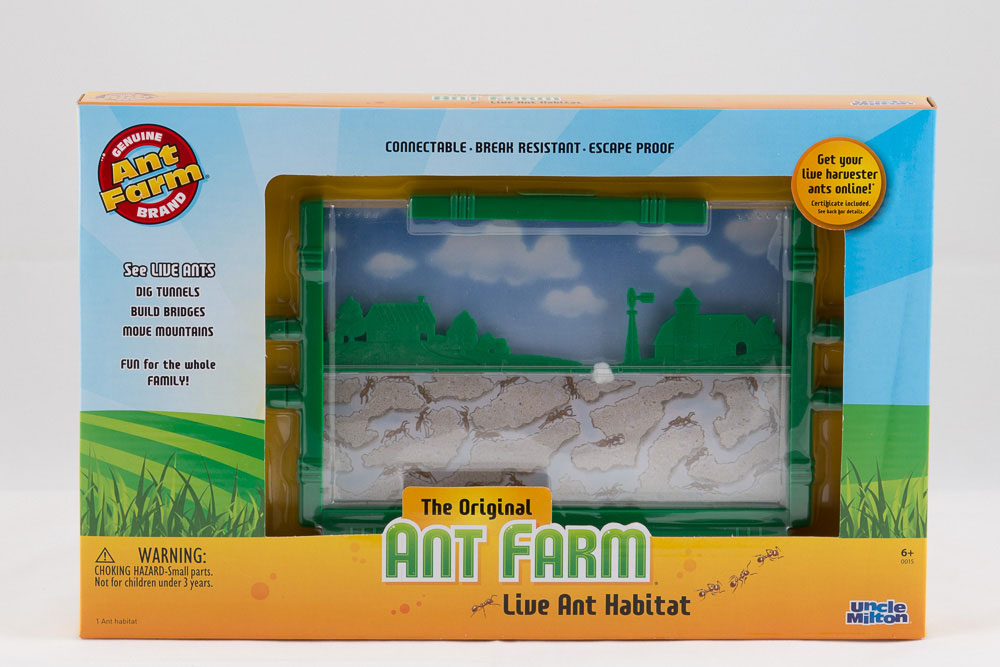 This is what most people think of when you say "Ant Farm". Watch ants construct a subterranean network underneath their farm. The Ant Farm is connectible so you can connect as many as you want together into a large network of ant farms. It is also break resistant and escape proof. Comes with Tunneling Sand, Antway travel tube, 4 connecting Ant Ports built in. The Ant Farm measures 9 X 6 inches. *Ants must be ordered separately
Uncle Milton Giant Ant Farm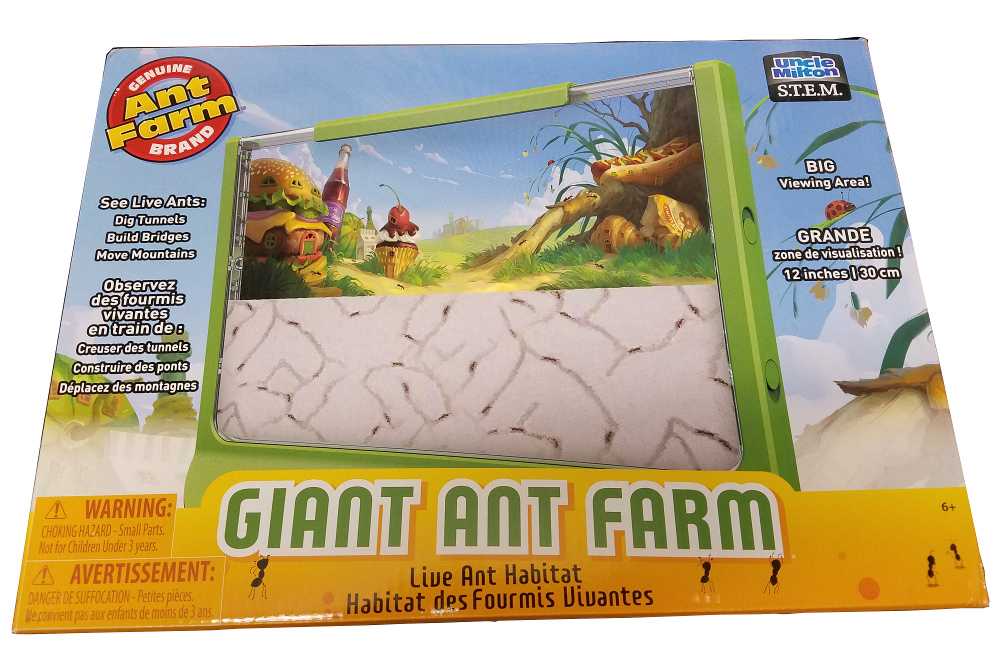 The Giant Ant Farm offers a Big Ant Watching Experience. The Giant Ant Farm has a viewing area 12 inches long. Plenty of viewing room to watch your ants construct their tunnels and chambers. *Ants must be ordered separately
Ant Viewer Observatory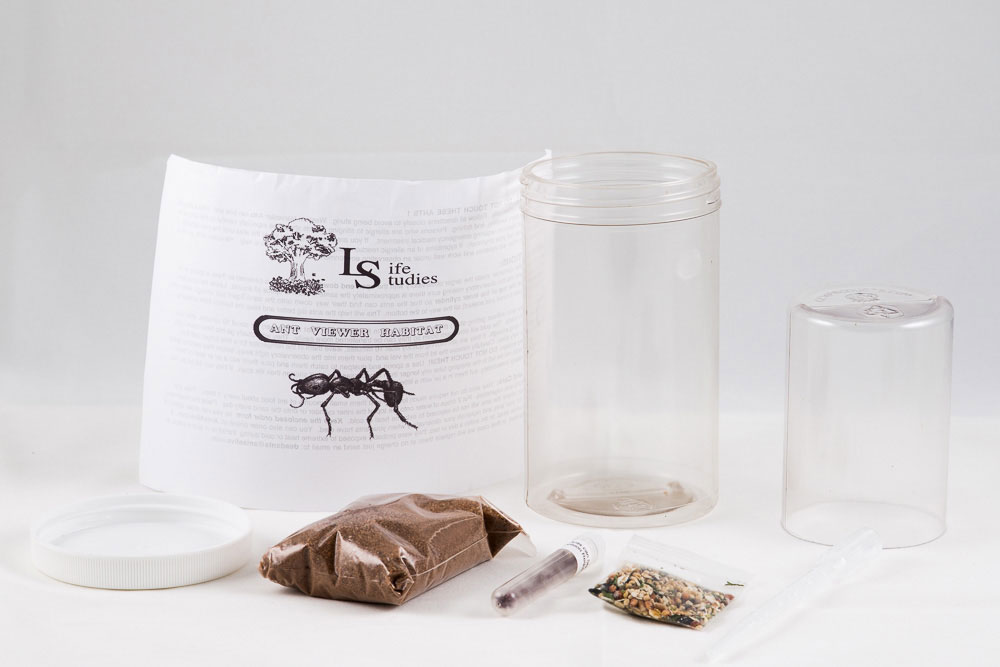 The Ant Viewer is a cylinder shaped observatory about 5 1/2 inches tall. An inexpensive way to experience the world of ants. The Ant Viewer comes with Sand, Ant Food, Water Pipet, and a Small Supply of Ants (About 15). Order 2 or more for Science Projects and get a great discount. (2 or more at $7.99 each) Note: If you will not be setting up your Ant Viewer(s) right away, please request a certificate for your ants that you can redeem when you are ready.
Kid's Favorites Collection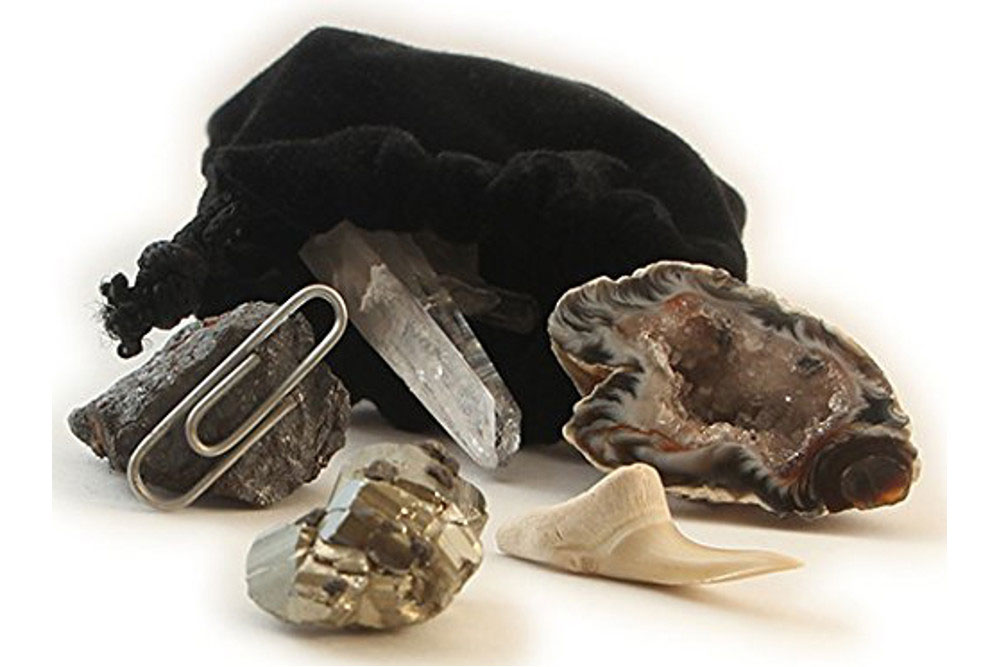 Kids love these natural earth science items. Years of Cub Scout day camps have proven these as favorites. The rock collection includes quality specimens: Fool's Gold Nugget, Shark Tooth, Natural Rock Magnet (Lodestone), Geode Half, and Quartz Crystal. Includes information about each specimen and a cool drawstring bag to keep the treasures in. *Note: Order 2 or more and receive a discount. *Warning: Choking hazard. Small pieces. Not for children under 3.
Naturally Magnetic Lodestone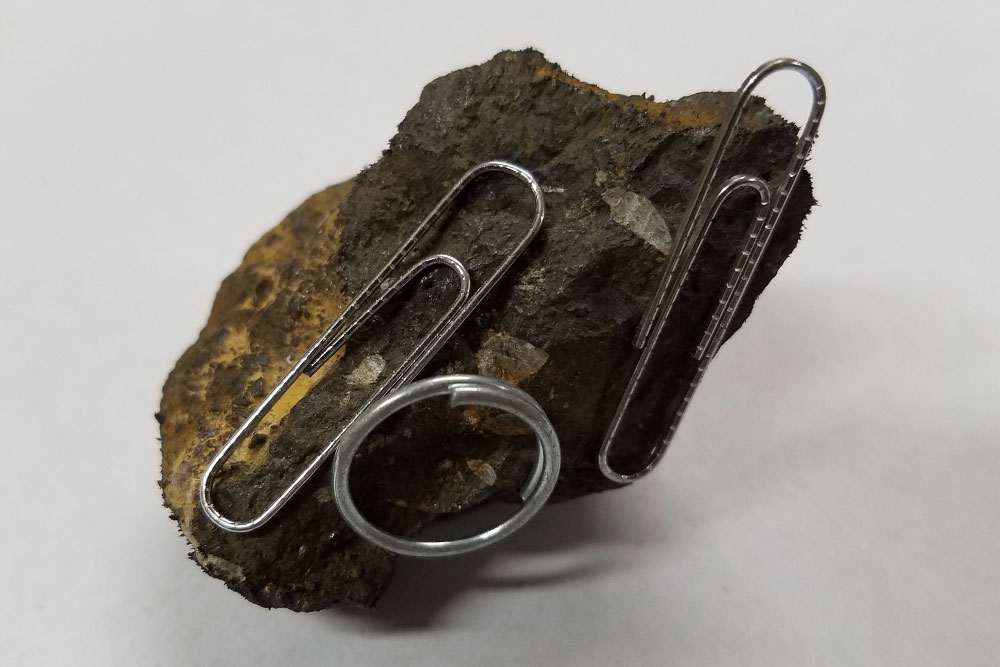 Lodestone is a naturally magnetic rock! The magnetism may be caused by lightning. These pieces are about 2 inches in size. Use them for really cool paperclip holders or to amaze your friends.
Geology Study Kit (Sedimentary, Igneous, Metamorphic)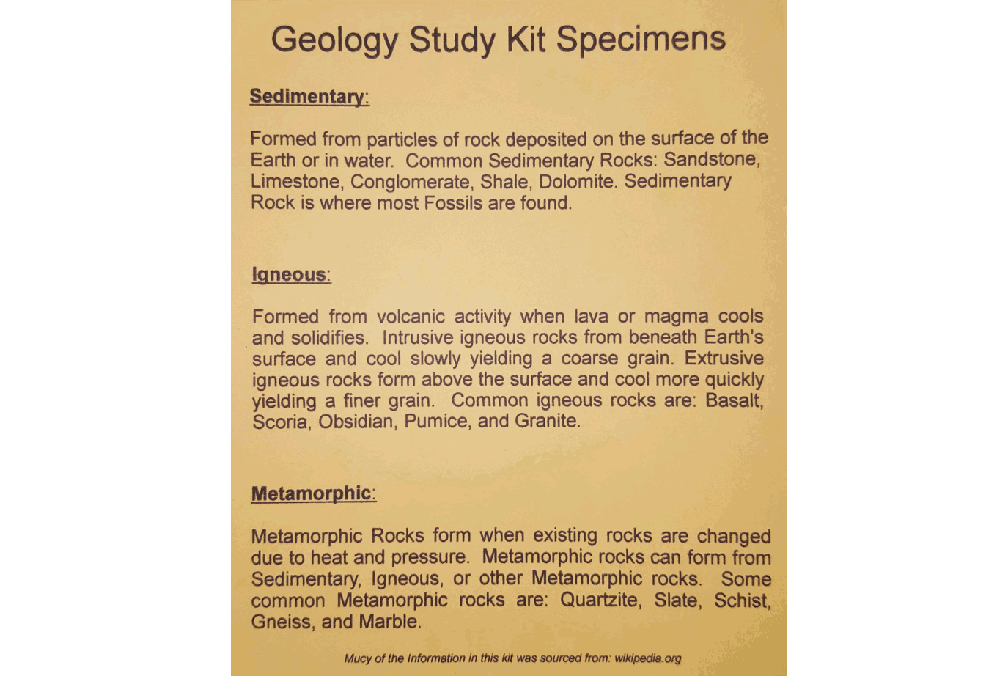 This kit will help you learn about the types of rocks. Learn about Sedimentary, Igneous, and Metamorphic rocks. The kit includes real specimens from each rock type so you can examine them first hand. Rocks included are: Sedimentary Rocks (Sandstone, Conglomerate, Limestone), Igneous Rocks (Basalt, Granite, Pumice), Metamorphic Rocks (Marble, Schist, Quartzite).
Gold Panning Kit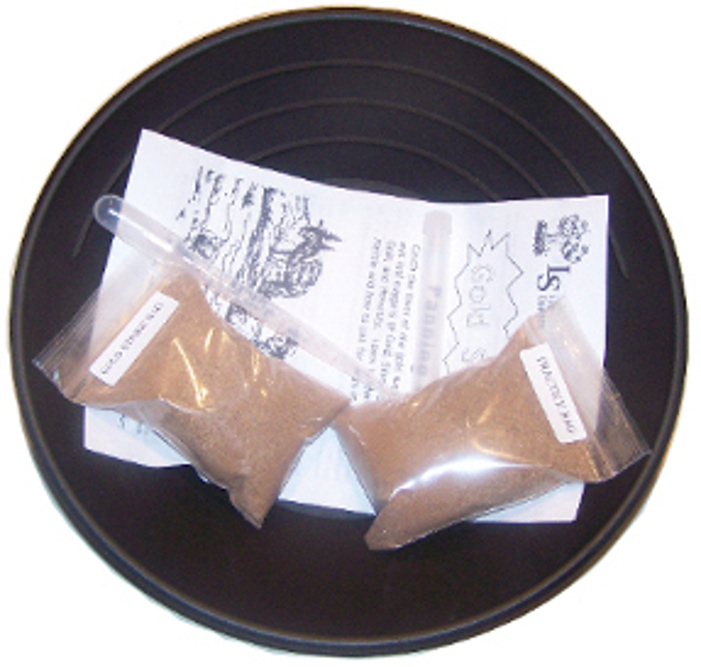 Catch the fever of the gold rush with this educational and fun gold panning kit! Instructions and Metal Identification Key help you learn about the qualities and uses of these minerals and how to identify them. Kit includes 10 1/2" Riffled Gold Pan, Suction Pipet, Display Vial, Practice Sand Bag containing Fool's Gold nugget and dust, and a Gold Strike Bag containing a Real Nugget of Gold, and a piece of Silver, Copper, and Hematite.
Fool's Gold Nugget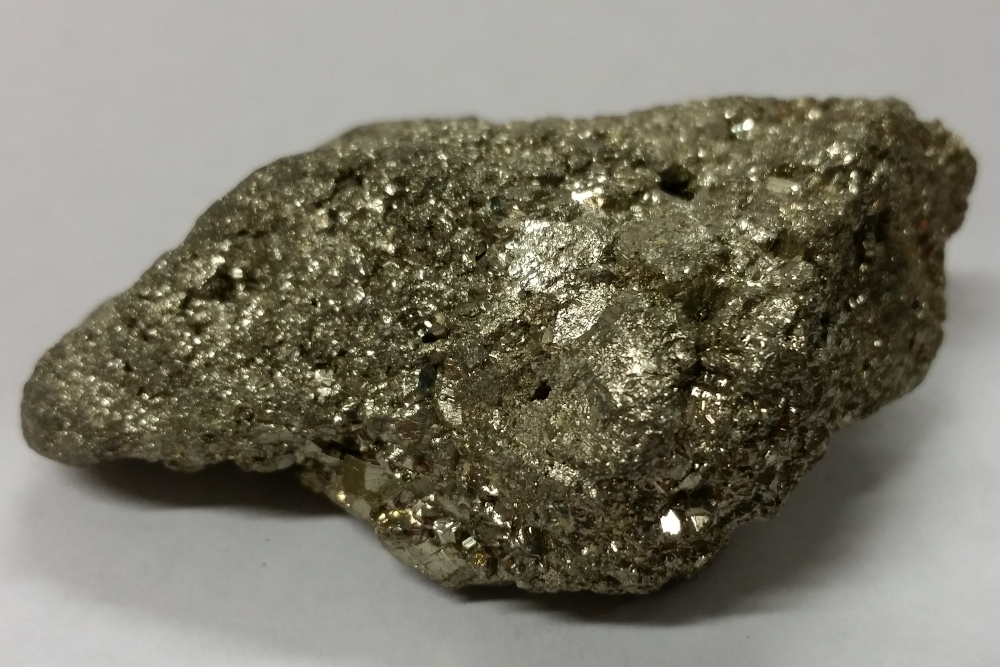 Amaze your friends with this impressive rock! A large 1.5 to 2 inch size, sparkling nugget of fool's gold. This rock is actually iron pyrite but it looks somewhat similar to gold.
Geode Half - Crystal Cave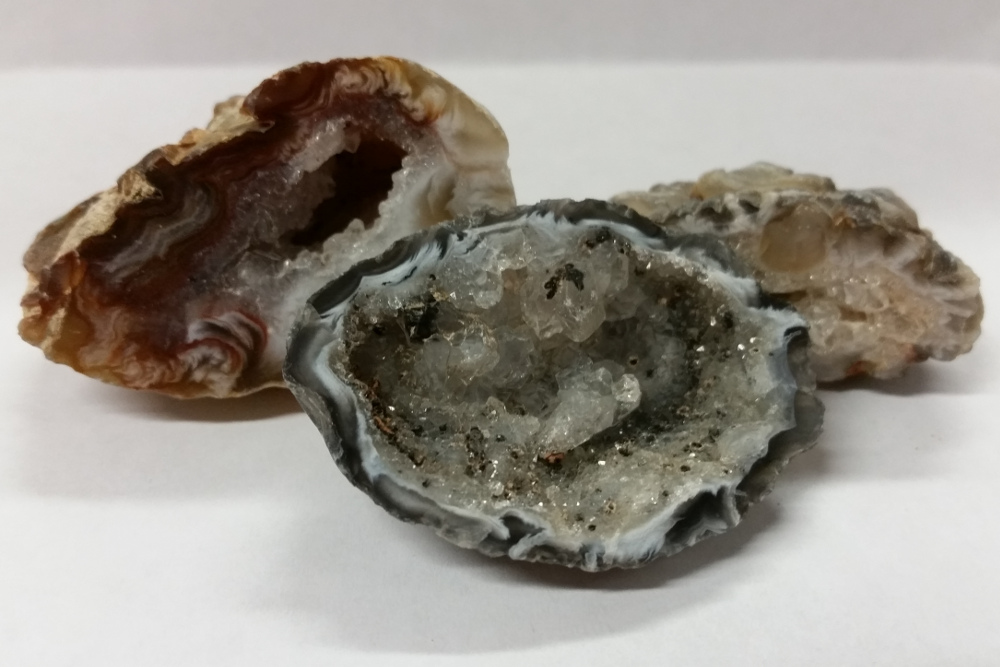 Geode Halves from Brazil. Beautiful crystals grow on the inside of an otherwise ugly rock. These stones make wonderful display pieces. Size is 1 to 2 inches.
Shark Tooth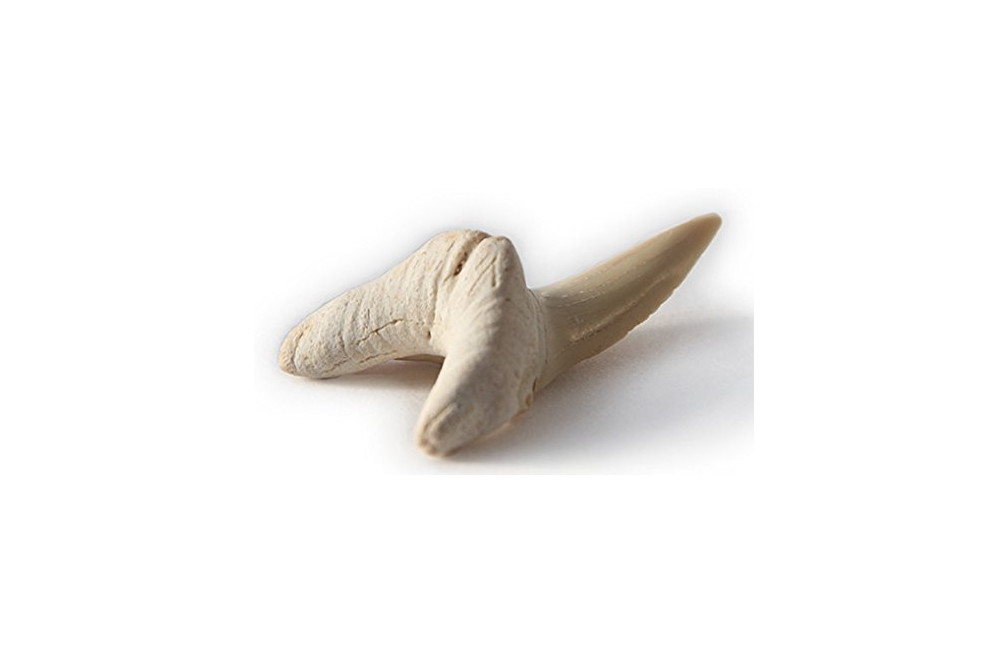 Shark Tooth Imagine a mouth fool of these beauties! These shark teeth are from Morroco. You get a large complete specimen over 1 inch long. A favorite with kids.
Amethyst Cluster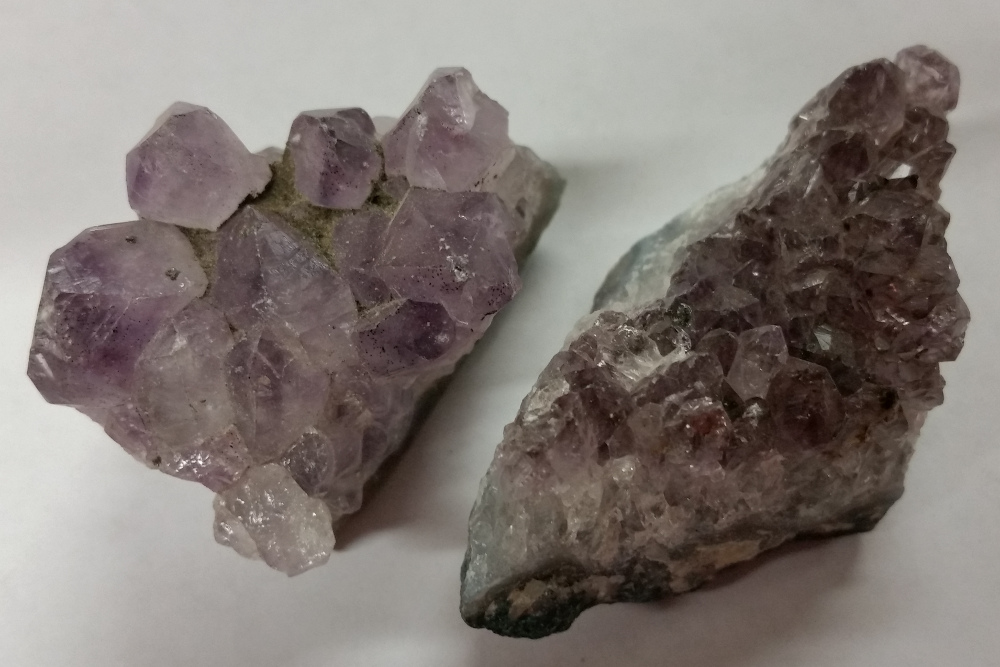 Amethyst is a purple gemstone variety of quartz. It is popular because of the beautiful purple color. Amethyst forms 6 sided pyramid shaped crystals. These small amethyst clusters (about 1 to 2 inch size) make a beautiful and inexpensive gift.
Bag of 20 Fool's Gold Nuggets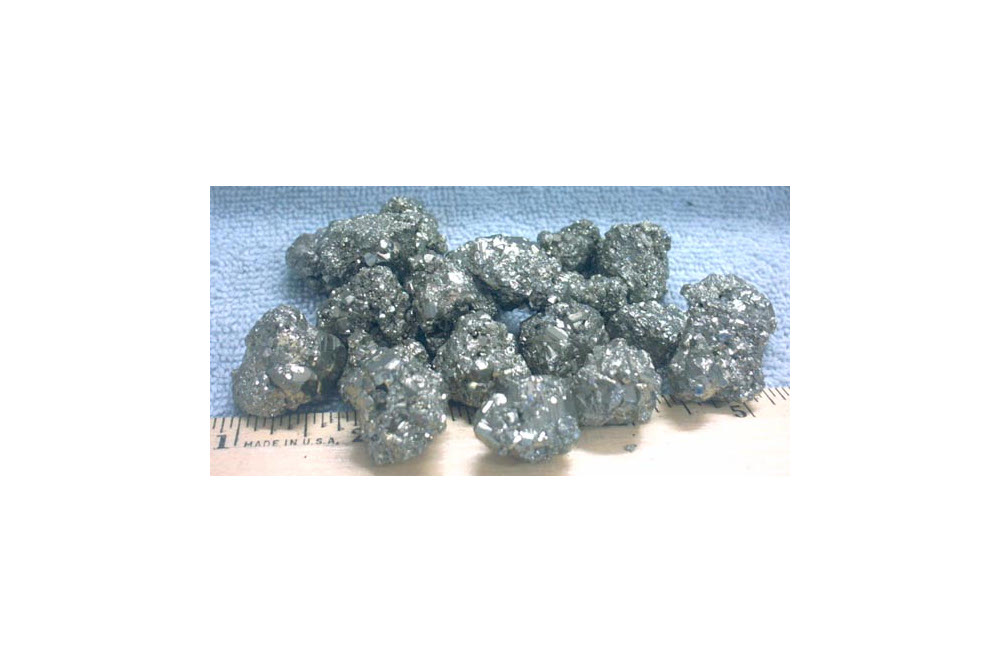 20 Fool's Gold Nuggets. These are very nice nuggets that sparkle and shine. They measure 3/4 inches in diameter on average. Perfect for groups of kids as gifts or hands-on study aids.
Feeder Ants
For Horned Lizards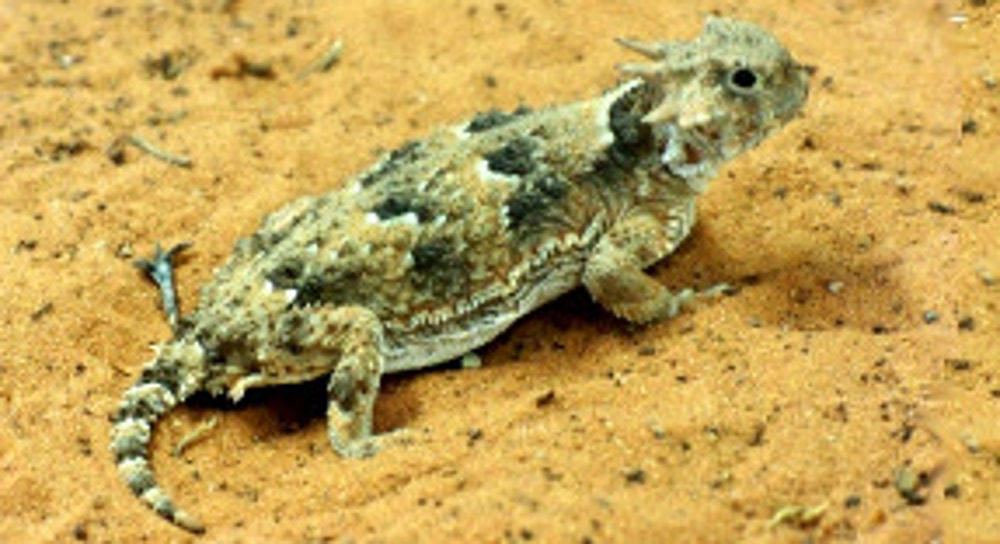 Harvester Ants are a staple in the diet of most Horned Lizards Visit our Horned Lizard Food page to order bulk quantities of ants for your pet(s).